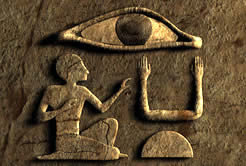 The Ari Kat Shell project is a prototype of aural architecture and sound sculpture that will be developed in France, Egypt and Italy between July and September 2018. It will be presented for the first time at the event 9th International Gathering Architects 3000 in Sicily, Italy, in September 2018.

The Ari Kat Shell creation consists of an acoustic shell structure, reflector and sound amplifier. The Ari Kat Shell can be installed in the public space to:
– sublimate and illuminate sound qualities in certain places;
– amplify soundscapes and music performances.
The Ari Kat Shell can also integrate an audio diffusion system into its structure. This will allow specific spatialisation of soundscape and musical compositions, in resonance with a certain public space.
The Ari Kat Shell project aims to:
– the development of a prototype of innovative aural architecture, in the form of a sound sculpture or acoustic shell, for permanent or temporary installation in the public space;
– design a prototype of aural architecture that integrates the experimentation of technology innovative geopolymer, based on millennial Ari Kat technology;
– the integration of acoustics, listening experience, and the diversity of sound qualities of the environment, in the process of creative design of aural architecture prototypes and sound sculptures;
– the incorporation of soundscapes into a prototype of aural architecture, through acoustic spatialization;
– the sensibilisation of audiences through physical sound experiences, which activate omnidirectional perception, and lead to a multi-sensory balance.
For a detailed description of geopolymer technology see: https://www.geopolymer.org/science/introduction/